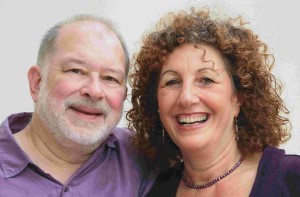 Priya and Bob
We are a couple in our 60's who have both been through divorce and remarriage. We feel privileged to have learned many wonderful and useful concepts that help us maintain and nourish our relationship. Mostly, we've found that being in our hearts and open to one another with loving acceptance and empathy, has got us through pretty much all the difficulties we've faced. And….it's not always easy.
A foundational element for us is to view our connection as special, even "sacred". This important concept originates in Tantra, an ancient Eastern philosophy that integrates and balances the physical, emotional and spiritual aspects of relationship. This feeling of sacredness miraculously never quite leaves us, even when we have an argument..…and we do!
Priya
In a few words, I'd say I'm an experiential junkie! In other words, I'm a feel it, touch it, live it person. I believe, as humans, we intuitively know how to nurture our hearts, bodies and spirit….that doesn't mean it's always easy to do!
I am so often deeply moved when I work with couples on their relationship journey, whether in my private practice or in workshops. Peoples' vulnerability and strength is inspiring.
I'm also a lover of family life and creating terrific memories together.
My big inspiration for working with groups and relationships began in 1998, when I discovered the Human Awareness Institute (HAI), a pioneer in workshops about love, intimacy and sexuality. I represented HAI in the UK, leading many one day workshops and introductory events.
I'm a qualified holistic, body-orientated psychotherapist, hold an Advanced Diploma in Couples Relationship and Psychosexual Therapy and am trained in the art of tantra. I am accredited with the British Assoc. of Counselling and Psychotherapy (BACP). I have a private practice in North London, specialising in relationship, intimacy and sexuality issues.
Bob
Since being with Priya, I've learned and grown in ways and areas I never could have imagined.  Our marriage is mostly good-to-delightful, frequently GREAT! And, like most relationships, it has its difficulties and challenges.  We have different perspectives about things that frequently complement each other, which I think enhances the work we do together.  I feel we grow closer and deeper in love as each day goes by.  I love helping others achieve relationships as positive, intimate and nurturing as we aspire to be in ours.
Before becoming part of  "Intimacy Works" with Priya, I worked on co-ordinating 'production communications' for live events such as Olympic Opening and Closing Ceremonies, US presidential inaugurations and the Oscar awards.
I joined HAI (Human Awareness Institute) in 1990 and became an advanced assistant for participants in over 150 workshops. I have trained in contemporary psychotherapy, NLP and Encounter-Based Couples work. My practical 'hands-on' approach to the deep and often sensitive aspects of personal relationships makes me a complementary facilitator when leading workshops with Priya.