Hello,
Are you ready for your virtual tour of the "How to Relate More Deeply" couples' weekend? Yes….great. Then off we go on this whistle-stop journey seen through a first time couple's eyes….
Friday late afternoon….we're on the way to Somerset, we talk about why we're going to this retreat and workshop combined thing. We feel unsure all of a sudden. We feel pretty good about our relationship, but we definitely have times when we become very separate and realise we lack tools to help us get close again. And we don't have major problems, especially compared to some of our friends. Priya had said we were the ideal couple…big problems, no problems, wanting to get closer…all good reasons to be doing this…..so we are on our way, nervous and excited.
We've arrived….Phew, we're so relieved to have found the place and avoided rush hour traffic.  Well, this house seems friendly and calming….just what we need to help us with the butterflies in our tummies….what have we come to?
Our room is warm and welcoming…hmmm, nice touches around. We settle in, have a bit of a wander and like what we see. We think we'll enjoy the venue. (So, if the workshop isn't too good, at least we can have a relaxing weekend).
Dinner is delicious. Then we all go….all of us five couples….and they seem nice enough….into the workshop room. We begin in a circle with a relaxing meditation, a welcome and overview of the weekend from Priya and Bob, some sharing about ourselves , plus lots of reassurance, fun comments and a real feeling of being heard. By the end of this, we feel pretty good and that gets even better when we each create our own couple cosy nest in the room…a place for us to do all the exercises and dialogues etc. It feels very safe. And in our nest, we get led through a gentle and delightful way of meeting one another, taking turns at sharing and listening, eye contact, breathing in harmony and tender touch. We are happy, feeling very connected to each other and nicely tired at the end of the evening.
Saturday and Sunday contain all sorts of content that we do in our nests, interspersed with coming together in our sharing circle in the whole group. We learn and practise "Crossing The Bridge" to one another. This is a structured dialogue that gives us a deep feeling of empathy and understanding between us. We are so much closer after this.
The exercise "Keeping Our Love Alive" is about each noticing what we do to nurture our love and relationship. Also it's about what we'd like more of from our partner. It's surprisingly moving and revealing in a supportive way.
Learning how to truly appreciate aspects of each other and not take one another for granted is lovely. How an appreciation can be given as a gift was really special and quite funny at times.
Elements of tantra (an ancient philosophy of love) come in every so often…things like  being in touch with the beauty of relationship and experiencing each other as divine beings, (not as strange as it sounds), and how relating can feel wonderful when we think of it as "honouring" one another. In the workshop context it all feels right and definitely brings out a loving feeling in us both.
Of course, not every bit feels perfect, but we get lots of choice from Priya and Bob about how we want to do certain exercises and move along at a speed that's right for us. There's plenty of time in the group to be heard and supported. There's even time for each couple to have a personal session with Priya or Bob.
Some exercises take us into quite an intimate, sensual place and we go off into our room to continue on our own. Privacy is always offered when needed.
Any trepidation we had about being with other unknown couples soon changes. It feels good to hear both their happy stories and their troubling issues. It helps put our relationship into perspective and is so helpful to feel part of a shared journey. We learn so much from others, much more than we could have anticipated.
It's a full on weekend, even though the workshop is well thought out and flows gently. The breaks are good; time for walks, a sauna or just having a nice cuppa and a chill out. At the end, we wanted more…
We left with concrete reminders of  what we had done over the weekend and how to incorporate it into our lives. We also came away with our very own couple vision for keeping our love alive.
So, there we are. Time to get off the tour bus!
Are you inspired? Can you see aspects of yourselves in this couple who took the plunge and decided, despite the trepidation, to discover how to get closer and more connected. Is it your turn now…..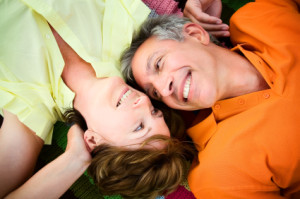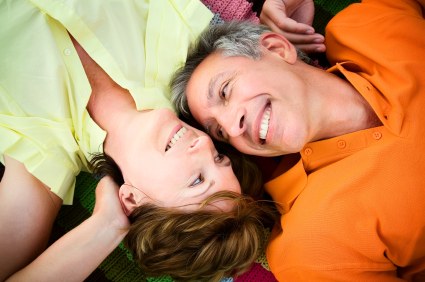 "How To Relate Deeply"  is the kind of weekend you've just been touring. It's happening soon: April 24-26 in Somerset. The cost is  just £550 per couple (all inclusive) till March 24. That's only 4 more days!
More information and details about booking can be found HERE.
Feel free, if you have any questions at all, to call Priya on 020 3151 2620 or email  priya@intimacyworks.com
Sending you love, as always, to you and your relationship
Priya xx