On a day to day basis, in our fast and busy lives, a lot of the communicating we do with one another tends to be brief and focussed on doing things…
like planning something or organising some project or other. Or asking: what time is this or that happening? or could you pick the kids up? etc etc. And, we know, of course, this type of communication needs to happen….it's essential in fact.
But, sadly, the kind of  communicating and listening we seem to do together is less and less of  what I call sharing. That's when we are open to something our partner wants to tell us about, simply because they want to share the joy of it or the sense of pride or the fun they had….or to simply share it. Maybe they have a real dream they want to explore or an aspiration they would love to talk over with you.
Would you like to be more in sharing mode with your partner?
"Wow! I really want to hear about that" is ideally what you may like to be thinking, rather than….."Oh No, not now, when will I get that email finished?"….. Or, "I've got to get going right now or I'll be late".
It's sad that most listening is doing-orientated rather than being- orientated, because it may mean we are losing deeper contact with our partner. However, the truth is that being- orientated listening and sharing doesn't happen too easily in the midst of all the busyness…..
… it needs to be nurtured into happening.
So, how about taking a bit of time now and again to have a "tell me how you are in your life right now" kind of sharing session with one another? Slow it right down. Make sure the phone is switched off and settle down to listening to your loved one with an open heart. Take in their feelings and their experience from a generous place within yourself. No need to solve anything or say clever things. What a relief this can be and  maybe a joy too. I personally find it a privilege to hear these personal shares from my special partner. And, who knows… maybe joint dreams can be created from this deeper place of connection.
In our relationship, this is often a weekend thing over breakfast in our hot tub (I know!) but any place works. It's about having the intention of opening your heart and letting in this person you love and all they want to tell you about.
And, when you get out of the habit of communicating more deeply like this, you can easily lose the knack..
It's not just you, by the way. We can all get out of the habit of real sharing from the heart. Not surprising with so much going on around us.
That's why we love the weekend couples' events we offer. It's beautiful to see partners discover each other again, as if starting afresh….in words, feelings and spirit.
You can give yourselves this gift of depth for YOUR relationship….
"Crossing The Bridge" over to your partner's world and exploring how to connect deeply with them in a way that enhances all of your relationship, is just one of the many aspects of becoming close and intimate together that we offer you on our   "Learn To Relate More Deeply" weekend.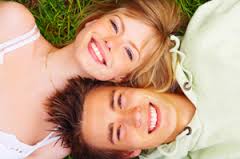 "Learn To Relate More Deeply"  
   A unique weekend for couples   October 1-3
  A retreat and workshop led by us in a beautiful setting     in Somerset.
 Give your relationship a delightful lift for this year ahead.
Early bird rate is on NOW.  All info HERE.
 If you find yourselves struggling to connect deeply and are wondering how to get out of the habitual pattern, we would love to hear from you and offer some support. 
priya@intimacyworks.com
Or maybe you would like to chat about our weekend and see if it could help you and your partner 020 3151 2620.
Enjoy the Summer days getting hotter as we speak!
Priya xx