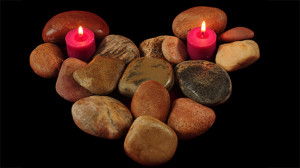 These dates are on hold at the moment, due to venue problems….please email me at priya@intimacyworks.com if you are keen to do one of these events.
Couples' Discovery Days led by Priya and Bob….a great way to nourish your relationship.
Each day has a different theme.  
VENUE: The Russell Hotel, Central London. 
                        10 am till 5pm. 
COST: £100 per couple per event. 
COST: reduced to £80 if you book all 3 days. (Or book both July and September days after attending in May). 
Each discovery day will enable you to actually experience how your relationship can be more intimately connected and exciting, using communication, emotional awareness, non-sexual touch and perhaps even a sense of being deeply bonded in a new way.
A day with Priya and Bob in this lively, humorous and safe environment will deepen your connection with your partner way beyond just words. Janette, teacher & Michele, mum and gardener
The gentle, fun, and sometimes deep focus is on you and your partner discovering new ways to meet one another through a series of encounter-based exercises. These are guaranteed to move you, wake you up and take you to wondrous places. Your relationship will start to feel enlivened, more real and full of possibility.
I loved the informality of the workshop I went to with my partner. We had been avoiding each other for years, although love was there underneath. While bringing up our child, we had forgotten how to be together. The atmosphere was frank and open. It was like there wasn't anything wrong you could say or do. And it has made a huge difference in our day to day life .    Gabrielle Nutritionist
DATES….THEMES….BOOKING
MAY 10th

 
Listening With Our Hearts….Improve your acceptance and empathy for each other 
 JULY 5th

 
Intimacy is a Verb…Learn how intimacy is a conscious, active happening thing!
SEP 13th

 
The Magic of Touch ….Discover the delights of sensual contact 
Any of these are ideal if you are new to this or if you have done couples workshops before. All the exercises can be adapted for each couple to do in the way that works for them.
Our personal message: all our events are supportive and caring of your personal needs as individuals and as a couple. Each couple has their own private space in the room. You will always be able to choose your level of participation. There is no sexual intimacy in our workshops.
Thank you for an excellent day. We have been to many couple's events and it was by far the most valuable. You provided a safe place, the exercises were well structured and enabled us to go deeper gradually and there was a good balance of group and couple time that was very supportive.
R and J – Therapists
Couples' Discovery Days consist of all these aspects:
Sharing as a group and getting to feel part of a small community of couples "travelling" together for the day.
Priya and Bob responding with supportive, insightful words to each couple….this can sometimes be helpful to others as well
Attention paid to the particular theme of the day, with exercises structured to enhance learning through encountering or experiencing your partner very fully and honestly…..creating concrete growth for loving and connecting more deeply.
Exercises that you and your partner can take home and practice together….Living it and Loving it!
Being respected as individuals and as a couple; especially your needs around pacing is taken into consideration.
A deeply moving and heartfelt experience overall.
Usually…lots of fun too!
There was a lovely balance of sharing in the group and doing exercises. We got the chance to learn from the group, from Priya and Bob and from each other.

Judith, singer, songwriter & Mark, software developer

MAY 10th

 

Listening With Our Hearts….Improve your acceptance and empathy for each other 

 JULY 5th

 

Intimacy is a Verb…Learn how intimacy is a conscious, active happening thing!

SEP 13th

 

The Magic of Touch ….Discover the delights of sensual contact