Summer's here, schools are out, the sun's shining (we hope) AND my guess is….you'd love to be having the most connected, most loving, sexy and fun relationship with your partner you could possibly be having right now…..right?
And what is the reality? Well, there may be a variety of realities; aren't there always? Here are a few possibilities that may feel familiar…
….It's actually a pretty good relationship but I'd love it to be more intimate, emotionally as well as physically.
….We're a sweet pair; we cuddle a lot, but the minute we don't see eye to eye on something, all hell breaks loose…it's awful.
…..We try to avoid thinking too much about how we're doing, and since we're both so busy, we can get away with it, but I can't remember when we last had a really good conversation…I mean a bit deeper than "what's for dinner?"
….I don't know where to start. We are so disconnected these days, it's really painful and miserable. We definitely need some help, but we keep putting it off.
I could go on….but I'll stop there. And, the truth is…a relationship is a tricky thing and rarely a perfect specimen. It can't be all things to you both, but it does need to feel connected and right most of the time. So please, don't feel you're failing if yours needs some improvement. You both deserve to be enjoying life and one another.
So….Did You Know You Have A Relational Space? And how can it help you?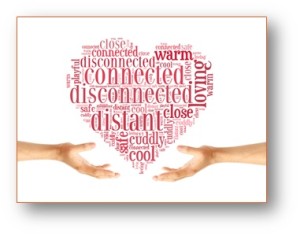 Your relationship, your connection to your partner, does indeed have a "shape" to it. Take a moment and visualise you and your partner standing opposite one another. In between you is something you cannot see but it is your Relational Space, an entity that belongs to you both and reflects what's happening between you at any moment in time.
It changes a lot! One moment your Relational Space might feel cosy and warm, like a safe comfy bed for example. An hour later, something happens to turn it into a storm with thunder and lightening! Later on, it may feel safe again, relaxed and close, with an image of the two of you cuddled up on the sofa.
Your Relational Space is always there, reflecting what's between you…your moods, your feelings, your connection and your disconnection and all shades in between.
Imagining your Relational Space as an entity gives it substance…a concrete thing  that belongs to you both.  And like anything that belongs to you, it needs to be cared for.  It's yours and needs nurturing as much as your child, your home, your garden.
How have you taken care of your Relational Space today?
When I ask myself this question, it brings me up short. What have I done today to nurture that special thing that belongs to us both and affects me deeply? And affects Bob too. When I stop and think about the amount of influence I have on our level of closeness, it blows my mind! I realise my impact can sometimes be about not saying something, e.g. a not helpful comment I might have made out of habit or familiarity. I can simply choose to stay in a heartful place and feel my love for this man. In that moment, those habitual words have no place; they do not belong. The  Relational Space between us now feels expansive and delightful.
I feel so good in that moment of choice and fullness. I've made a real contribution to us.
I know there are also times when Bob remembers our  Relational Space and chooses to give it attention by first of all valuing its existence and secondly by nurturing it, with an act of caring or thoughtfulness to me. In that moment I feel he cares, not just about me but about us and what we stand for. That's a warm feeling to have.
Would you like to nurture your Relational Space more?…in other words do you need help getting closer and more connected to your partner?
Well, in that case……YOU ARE IN THE RIGHT PLACE!
We have a superb event for you in which you can experience feeling closer, deeper and more loving with one another. Learn fabulous skills and fun ways to feel ALIVE and HAPPY in your special relationship.
COME AND JOIN BOB AND MYSELF AT OUR WORKSHOP!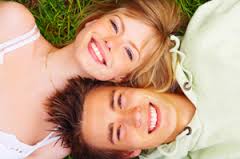 "LEARN TO RELATE MORE DEEPLY"  A unique weekend away from home for 5 couples
FOR?
Any couple who want to feel truly connected.
WHAT ELSE?
 

This is a unique, personal workshop supportively led with total integrity by Priya and Bob.
More information can be found
Here
The full cost of the workshop is £550 per couple. That's inclusive of the workshop, beautiful accommodation and delicious meals.
However….up till August 20th ONLY we are offering you the amazing price of only £490 per couple. That's a fabulous deal….HURRY only 21 days to go! TO BOOK
Looking forward to sharing it with YOU!
Love Priya and Bob xx